The Instructor: Amrit Amlan Pattanaik joined St. Mary's College in 2013 with nearly a decade of experience in teaching Communication & Media Studies at different institutions. He has a Masters degree in Communication & M.Phil in Comparative Literature (Film Studies) from the University of Hyderabad. He is interested in cross-media explorations, visual art, alternative discourses and critical humanities.
Course Description: This course offers an overview of the basic concepts of communication and journalism, along with the necessary tools to understand and discuss their relevance in a fast changing mediatised society. Basic understanding would help us in the enquiry of why we communicate (theories) and how we communicate (tools & skills) to further illustrate their applications. The engagement is on the basis of dialogue and delivery while we explore the topics toegther through focussed lectures, readings, screenings & group discussions.
Course Outcome: By the end of this course, the student should-
1. Acquire in-depth knowledge about various types of communication, theories, models, and basic principles and elements of journalism.
2. Identify & assess journalistic practises and their social functions.
3. Reflect upon the current state of media in India to articulate the issues & contexts based on his/her observations of daily reportage.
4. Develop an understanding to compare & analyze the theories in different socio-cultural and political contexts to create further scholarship.
5. Deliver communication competence, both in terms of oral and written presentations to effectively justify their engagement with the course of studies.
Student & Instructor Responsibilities:
Student: (Guidelines on Class Participation):
Ø To promote respectful learning environment, students are expected to conduct themselves in a professionally appropriate manner. Any kind of distracting or disruptive behaviour, engagement in profanity or offensive commentary is prohibited and would be reported to the higher authorities.
Ø Use of cell phones and Internet other than valid academic purposes is prohibited unless permitted by the instructor, in case of emergency.
Ø Actively engage in classroom, lab and other instructional spaces.
Ø Attend all class sessions with no more than two absences on a row.
Ø Participate in group discussions, seminar presentations and group projects.
Ø Submit term papers, reviews & other written assignments on or before the deadlines for periodic internal assessments.
Ø Readings must be completed before the sessions for more discursive engagement and must be referred to in assignments, if required.
Instructor:
Ø Establish & maintain a stimulating learning environment with lectures, demonstrations & classroom activities.
Ø Must communicate the course objectives and explain the nature of assignments/participation directed towards the fulfilment of those objectives.
Ø Should evaluate student performance with reference to course outcomes, review and document periodic assessments.
Ø Should complete the course on time and conduct revision sessions prior to the exams.
Ø Should discuss scholastic dishonesty in details and share the methods of source citation for term papers and reviews.
Ø Accommodate legitimate student absences and exam related conflicts in accordance with the college policies.
Plagiarism: Using someone else's ideas/words without proper attribution results in plagiarism and submission of the same in an academic setting amounts to literary theft and ethical violation. To maintain academic integrity and self- accountability, any case of plagiarism will result in loss of internal marks. Ignorance will not be considered a defence or justification for plagiarism. The student may use plagiarism detection applications available online to make timely corrections before the submission of assignments.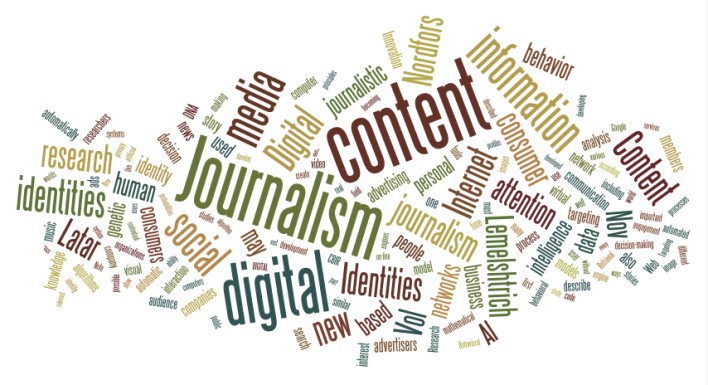 Listening and Speaking take a lion's share in communication. In view of this fact, Osmania University has introduced Phonetics as part of Communicative English in the first semester of B.A. ( Vocational) course. The study of Phonetics includes production, transmission and reception of human speech sound with special reference to English. The curriculum also includes a comprehensive study of the phonemic symbols. The objective is to help students learn the correct pronunciation of the English words and also develop the skill of transcribing any given English word. The component of Accent ( Stress) plays an equally important role in Spoken English. The study of Accent as part of Phonetics in the first semester helps students learn the correct accentual patterns that would add to the knowledge of pronunciation. Practicing pronunciation and accent will certainly help students refine not only their speaking skills but also their listening skills.
2
Course Outcomes:
The students will be able to:
CO I. Know the difference between the English alphabet and the English speech sounds.
CO II. Understand that the knowledge of speech sounds is mandatory to learn the pronunciation
of the English words.
CO III. Know that the knowledge of English speech sounds is important to develop listening
skills in English.
CO IV. Learn phonemic symbols and the sounds they stand for.
CO V. Learn phonemic transcription and also read transcribed words.
CO VI. Understand the Manner and Place of articulation of consonant sounds.
CO VII. Learn about the inventory of speech sounds and Phonology.
CO VIII. Acquire the knowledge of syllables in English and the division of words into syllables .
CO IX. Learn Word- accent( Stress) and accentual patterns in English.
CO X. Learn Dialogue writing.
UNIT -I
Introduction to Phonetics – Classification of speech sounds – Vowels, Diphthongs and Consonants
UNIT- II
Phonemic symbols and pronunciation
Organs of Speech
UNIT – III
Manner of articulation
Place of articulation
Variety of English Pronunciation
Phonology
UNIT - IV
Syllable
Word Accent
UNIT - V
Phonemic Transcription
Marking Primary accent
Reading the given passage in English and attempting a dialogue.